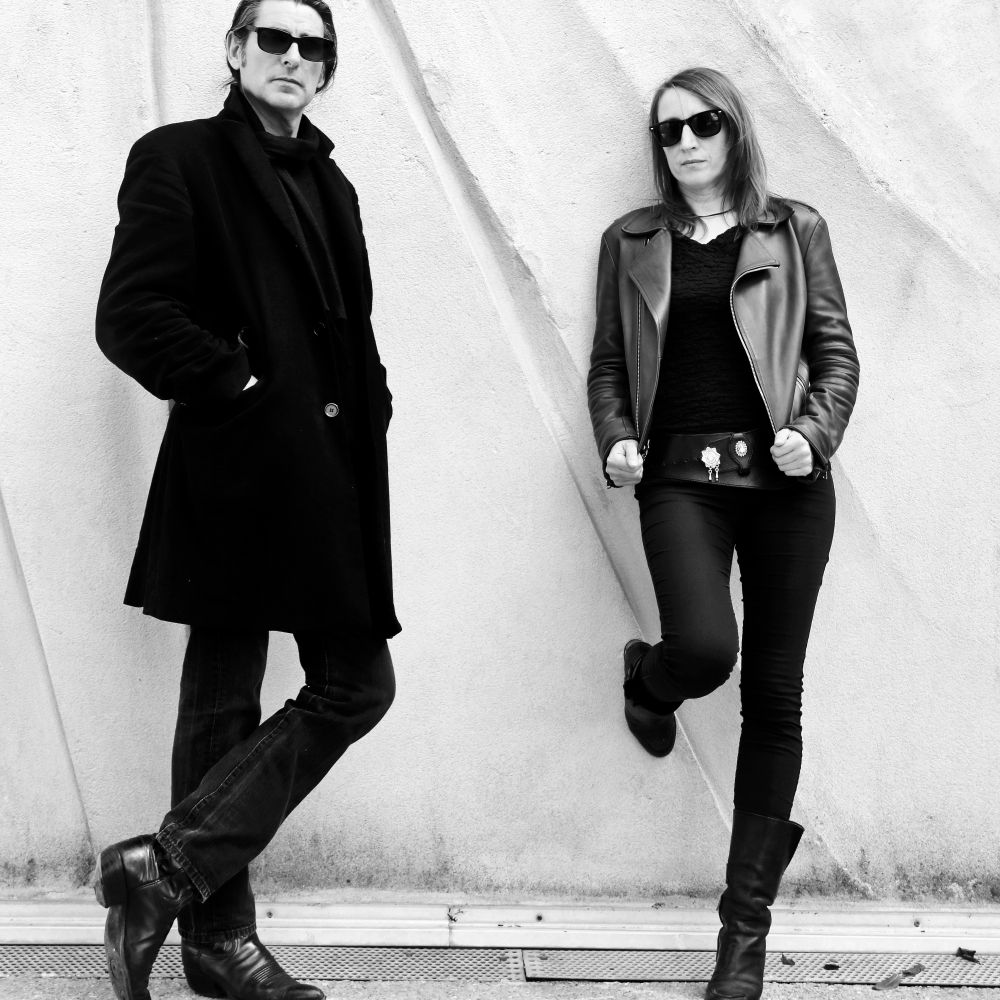 Chris Kenna and Melissa Cox met on a Paris bandstand in 2008. Two Australian musicians, living as expats in the City of Lights; but very different paths had brought each of them there…
Chris Kenna grew up on a farm in south-western Victoria, Australia. As a boy, he learned to milk cows by hand and trap rabbits with his brothers; he made his first electric guitar from a block of wood when he was 14. His first album was Bob Dylan's "Blood on the tracks"; his first hero was Jimi Hendrix; his first heartbreak was hearing on the radio that Stevie Ray Vaughan had gone down in a helicopter. It's still his greatest heartbreak.
Hungry for the rock star life, he was soon commanding stages in front of his own bands, chalking up supports for oz rock luminaries including Midnight Oil, Men at Work, The Church and Ian Moss (Cold Chisel). But after crossing paths with a French woman in the middle of the desert, he upped sticks and followed her to Paris, taking with him a battered acoustic guitar and a head full of songs. In the city of lights, he developed a solo acoustic blues style that has seen him play some of the city's biggest venues, supporting (among others) Jeff Beck, Peter Green and Tommy Emmanuel.
Meanwhile, Melissa Cox had dreamed of living in Paris since she was ten years old, learning classical violin in Sydney. She had named her violin Claude, after Debussy; but soon was drawn to jazz, and then to folk and rock, and world music. Under the name Black Sesame, she released an album of electro-pop songs in between residencies as a jazz singer in Tokyo and Guangzhou. But it was Paris she dreamed of; and an invitation to study film composition at L'Ecole Normale de Musique saw the dream become reality.
Melissa soon found herself playing violin alongside Elliott Murphy and Olivier Durand, Inga Liljeström, and Delaney Blue. At a Paris jam session one night, through a haze of smoke and whiskey, she heard a rich, rough voice singing about an old country house. The singer was dressed all in black, with long hair and cowboy boots. He spoke to her on the break; asked her to play a song with him. They played together until dawn. They have been playing together ever since.
Kenna & Cox have recorded three albums together: "One night in Paris" (2012 - live album); "Long way home" (2016), and their new studio album recorded with a full band, "Shipwrecked" (2020).